My boy is now
2 weeks and 3 days old
. He grown so much since birth and he can now focus on things and can smile. His
ten days check-up
was last Saturday and everything went well.
He had his ear test too!
Now, I just like to share some photos of him that I took almost everyday. I'm enjoying having him more and more and he simply fascinates me. I can say I am better Mum this time as I know more things than I used. I sure learn many things each babies I have and its the most wonderful experienced. Here's some photos...
A very cute 4 days old little fella of mine.......
A photo of him when he was just 5 days old, right after the midwife's visit and checked him up.
This is when he was 8 days old....found him smiling while sleeping in his crib. Isn't he the cutest?
This photos he was only 13 days old and already showing his character.......
At 2 weeks old, he can already lift his head up without support and can stand up strongly as well.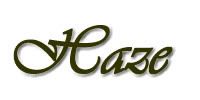 Technorati Profile