First and foremost, I wanna say how proud we are to have such a smart daughter. Recently she had her parent/teacher meeting and it was Daddy who attend it because I had to stay at home and relax as days were getting closer for me to give birth. Hubby narrated everything about our daughter's improvement at school
which made us proud
. She is really doing great and even got a special advanced Math classes with few other chosen kids at their school just to meet their level. We couldn't be more proud - we are truly blessed!
Moving on, I have finally given birth to my 3rd child and here's his
birth story
that I posted in my other blog and the photos can be seen in
here
. Here's one of the newborn collage I made.....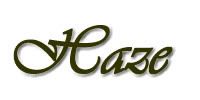 Technorati Profile