Ah, this blog has once been abandoned and now I just got time to finally update here. I have so many things going on at the moment after the long busy over the holidays and now preparing for the coming of our 3rd child are sure very stressful. I want everything in place!
Christmas was once a very successful celebration together with the family and so is the new year. It was preciously preserved for the love ones and surely the kids had a blast seeing cousins and Auntie's. I pick some photo to share here in my blog and here it is.......
Click here for more photos....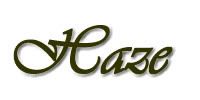 Technorati Profile