This castle is just way too beautiful and the massive land was just amazingly neat and well taken care of. I can't get enough of this place and even planned to go back there next month to celebrate hubby's 44th birthday. It'll be the Jousting tournament too so hopefully (crossing finger here) it'll be a sunny day.
Here's some of our early photos before we even explore the entire castle. We find these flowers beautiful and so we decided to have a shot with it but of course it wouldn't be believable if we are not in the picture.......[smile]!
Click here for more photos
.....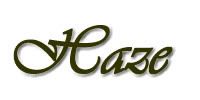 Technorati Profile