I can't believe how fast the time flies! The year 2009 is nearly over and yet I am not in everything I was suppose to be doing. Definitely quicker than I though!
Anyway, about my pregnancy it's all fine and I'm anxious to see my little one very soon. I am not 30 weeks and 4 days so I'll have about 8 weeks plus to go before I finally pop. Again, the rest of the family are excited to see the new addition and to be specific my kids and my husband. I can't believe I'm only 8 weeks far - I guess I didn't notice the time because of so many things going on in my head. I'm busy preparing for Christmas too. A little bit stressed when it comes to what gifts to give to the family and friends. It's officially the first of December and yet my tree is not even up yet. Well, my daughter's one was up for about 3 weeks now, that's about it for my christmas preparation. So what really made me busy? I shall figure it out, lol.
Anyways, today I'm a little bit productive for I've done cleaning up and organising our clothes though there are loads more needed to be organised but at least I've start and that usually a good sign. Ugh, I bought a new scrapping kit again. I wasn't able to resist the temptation, I should have not visited the digi-stores but there you go, its done!
Moreover, I'll be picking my kids in an hour or so.....so ciao for now and I'll be back to update for more.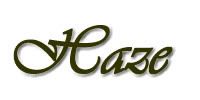 Technorati Profile