It's been a great day for us today plus the weather was really nice with lots of sunshine. So, this afternoon we went and see Great Granny at MIL's place and had our tea and cake. I had fun taking photos with my daughter's sunflower that she planted months ago with their Granny and now its already flowering beautifully. I also took some photos of her at the back of the barn and was asking the little fella to join in but all I get is a NO answer and run towards back to his Daddy.
Anyway, we have all this week as holiday and we didn't plan of going anywhere because I am not up to it. My bump is huge and I felt really heavy and hard to move around so going for holiday is not a great idea. We shall wait until the next summer for that plan. So, we just plan for some day outing instead. Like tomorrow, hubby offered to take us shopping in Wimbledon while at the same time giving Great granny a lift back to Auntie Susie's place. Then, by the afternoon we will go to China Store to do some grocery shopping for our daughter's incoming b-day party. On thursday, we might just stay in the house to do some de-cluttering our unused stuff and put it away in the garage until we move to a bigger house. Friday - we hope to do more of sorting our stuff out then maybe by the afternoon we'll take the kids to Cinema then have dinner somewhere afterwards. By Saturday, we will go to this Halloween fireworks display where the kids got to wear thier costume and enjoy the night. It's kinda exciting! Unfortunately on Sunday I'll be back to work again as well as Monday bu then I got my 3 days off after.
Btw, I'll end this entry by sharing a couple of pictures I took from the back of the barn and my model is no other than my beautiful little Princess.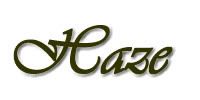 Technorati Profile