I'm beginning to feel heavier and each day I'm piling on the pounds. I keep stuffing myself more on sweets though sometimes I mixed it up with a bowl of fruits. I'm also very energetic compare to my previous pregnancies. I do a lot of household chores day after day at the same time sending and picking my kids to school. No wonder my legs are getting swollen a bit because I kept standing too long. My baby [Wellie Billy] is also moving a lot more these days - it's amazing. My bedtime routine is now change from midnight to 8 or 9pm. So, I have more energy all day doing my responsibility as a mother and wife. I'm still working too and not long from now I should start my Maternity leave. Ah, 22 weeks is just like a flash and now I'm barely halfway to my due date - I can't wait!
Anyway, had my scan last week and found out we're having
another boy
. It's a great blessing and everyone are happy for us. So here's the ultrasound pictures I'm proudly sharing.......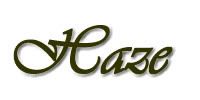 Technorati Profile