9th of June 2009 (Tuesday)
- I was playing along with my camera settings and found out some good and exciting used just in time when I was about to find a subject for my picture of the day my daughter came in after had a shower and I thought she looks soo cute with the towel covered on his hair. Don't you think so?
10th of June 2009 (Wednesday)
- According to hubby he'll not buy me another camera yet until I know how to used all the buttons and settings on this one I've got. So, I persuade myself to learn by simply pressing one by one and clicking and shooting to see what it does. Here's a monochrome shot using ADEP mode and Neutral picture style with ISO 1600. I am so happy the result and this is the orginal photo without any help of the photoshop of course. In short, no editing made to this picture. Pure, original and simple!
11th of June 2009
(Thursday) - I rang hubby at his office and asked him if he could come home early and buy us a movie to watch for tonight because the kids has no school on Friday. He did came home early witht his film "Beverly Hills Chihuahua" which my kids love to watch again and again.
12th of June 2009
(Friday) - I was at work and the kids was with my friend Bea. Well, Kath went to London with Ate Rosanna though and they came home around 9pm and brought me this pancit cantoon.
13th of June 2009 (Saturday)
- After work, I went grocery shopping and also went upstair in the clothing department and got my daughter these bunch of socks. She needs it especially summer days.
14th of June 2009 (Sunday)
- I was craving for some steak and salad and gladly hubby is home to fixed me some....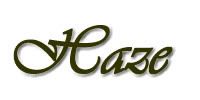 Technorati Profile