1st of June 2009 (Monday)
- As usual I've worked the whole afternoon and came home aroung 7:30 pm then went on my computer after dinner and realised that I haven't had my Pic-a-day shot yet. I can't think of anything but this floss. Just so know that I trained my kids to floss their teeth every after brushing. Not all the toothbrush can remove all the possible stain especially in between tooth.
2nd of June 2009 (Tuesday)
- It was such a lovely day that me and my friends decided to get together right after picking up the kids from school. We had some barbecue outside and the kids had a great time playing with each other. Here's a pic of the day....My son got a crush on this pretty girl who is 7 years older than him, lol.
3rd of June 2009 (Wednesday)
- My gosh for the first time I totally forgot my PAD. So I have no picture on this day...
4th of June 2009 (Thursday)
- It's good news....another life has made....Yes! I'm expecting! My Kids age gap are perfect....4 years is not bad at all.
5th of June 2009 (Friday)
- I got macaroons from friends who just came back from their Pinas holiday.
6th of June 2009 (Saturday)
- I keep saying this and I will say it again and again how proud Mama I am to these beautiful kids I have. I'm truly blessed....
Costume courtessy by: Tita Cent
7th of June 2009 (Sunday)
- A day before our wedding Anniversary my son got sick. It must be from the unsettled weather. We gaved him loads of ice lollies.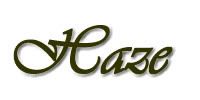 Technorati Profile