Okay! I apologised to this bloggy of mine once again for completely abandoning it for weeks not updating. So, here I am now trying to do some catching up. This whole updates is from 10th of May to 14th of May 2009....stay tune for the continuation!
May 14th 2009 (Thursday)
- I felt so depressed and thankfully I have a husband who is very supportive and amazingly comfort me throughout the week. He has been always in my side since and one of the things he knows that cheered me up are flowers and so, he gave me one.
May 13th 2009 (Wednesday)
- It's been 9 old years that my sister (our eldest) passed away and until now I'm still missing here and wish she around to help me during the most difficult times in our lives.
Anyway, my friend went to Asian Store and hot me this cassava suman...
May12th 2009 (Tuesday)
- My daughter had brilliantly maid an Octopus right after dinner from cutting out pieces in her mag and look how lovely it turns out...
May 11th 2009 (Monday)
- Right after work, I watched my fave teleserye. I'm so hooked up with this soap and yeah, I get so annoyed too and always rant myself out loud the whole trough episode, lol.
Add note: (Sad note) Hubby's Auntie died at 5 o'clock pm....may she rest in Peace!
May 10th 2009 (Sunday)
- We celebrated MIL's 66th birthday with the family. The kids saw their cousins and was gratefully played with each other.
Btw, I'm checking out for the
latest mobile choices here
because not very long from now I'll get an upgrade.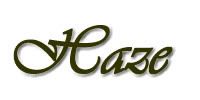 Technorati Profile