May 15th 2009 (Friday)
- My son is the easiest person to photography with in this house so whenever I am desperate or run out of idea, he's always there to save me, hehehehe.
May 16th 2009 (Saturday)
- I've worked for only half-day and after that me and the family went for a walk in the nearest convenient park. The kids had a great time.....
May 17th 2009 (Sunday)
- Every mother always worry about of thier kids health. Every illnesses/pain the kids suffers mothers are wishing it'll be them instead. Right now, my son suffers bad allergy. None of us are sure enough what may caused it, not even his Doctor. What our Doctor said is, it maybe the heat or some food intake. It's all over his body except on his face. Well, it didn't really bother him at all. He is still bubbly, energetic and playful and also eating regularly, drinking and discharging. I took a snapshot of him and to be honest you could not notice it unless he is naked.
May 18th 2009
(Monday) - I finish work 7:15 pm and I got home about 8 pm so I didn't had any of my PAD entry yet and so, I took series snapshots of my little guy. Glad, he is in the mood for photoshoot, lol.
May 19th 2009 (Tuesday)
- I promised the kids for a quick picnic after picking them from school (if the weather is nice). And it was! So, they had fun playing for few hours....
May 20th 2009 (Wednesday)
- If my kids are not in the mood for photograph then I have no choice but to picture my fat face instead, lol.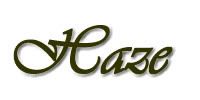 Technorati Profile