Okay, what I am talking here is my PAD entries lately and so far I am doing so fine with it and hoping to continue and to complete my whole Pic-a-day project.
May 21st of 2009 (Friday)
- Yeah, we had made our first Suman of the year. Me and my friend helped each other and it tasted just as good!
May 22nd of 2009 (Saturday)
- Previously, I talked about my son's allergy, yeah? So, this is his medicine that his Doctor prescribed. It helped him a lot.
May 23rd of 2009 (Sunday)
- We had few good weather for the past few days and as promised to the kids I'll took them for a picnic outside. This was our Sunday's nibbles while waiting for the barbecue to cook. Yeah, mini chocolate muffin from TESCO and nothing wrong with it!
May24th of 2009 (Monday)
- Daddy had been giving Kath her weekly allowance for a month now and she can buy whatever she fancy with it. So, this is what she bought on Sunday. Suprised, suprised it's a pink castle! She is sure a girly girl, lol.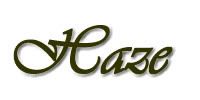 Technorati Profile