Kath is officially in school holiday until the 20th of this month. So, today apart from being lazy at home, I decided to go out and took the kids to the mall. I can't drive so, it's a bit harder for me to go somewhere else. The only place I can go is mall and the nearby shops in the town or go to the park. We took a bus and gladly my son was so well behaved. It's my first time to commute with the kids in tow. The funny thing was, my son keep asking me why the bus got no seat belt and even I explained again and again he still didn't understand. He is also very noisy and it makes me worry that other passengers might find him loud and annoying so I keep asking him to be quite. He said, he likes to be loud and he get excited while staring at the bus window looking out the view.
Anyway, we get to the mall and the first thing we did was grab some bite to eat at the food court. We had some pasta because it's what my kids picked. Then went to Debenhams and got our Easter outfits. They have 20% mid season sale so I certainly save a bit. My son got bored after he got what wanted (his new transformer) and demanded to go home. Once he is in bored mood I can't really do anything about it or he'll scream. Daddy is not around to control his temper so, we headed home soon after we got their bunnies chocs. It is their first Easter treat aside from their
Easter baskets
of course.
Little guy's new Transformer - yet again!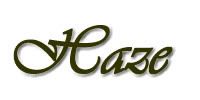 Technorati Profile