April 13th (Monday)
- I was at work when Mother rang hubby and made him come over to her place to take a picture of her property to put up on the market. They are going to move down South Coast where nearby the sea. They saw a house that they really like and so they finally decided to sell their 5 bedroom house and buy a bigger one to retire. So, this is one of the picture that hubby took yesterday. It'll be for sell sooner and it would be up for £875,000.00. It could have been more than that if the house market didn't fall apart. But the one they are looking also come down in price from over a million down to £900K plus. So, it's only fair enough!
April 14th (Tuesday)
- We just stayed at home while hubby's at work and while sitting in my PC my were were also watching television and find them so cute and sweet cuddling each other so quietly and so I grabbed my camera and took a snapped.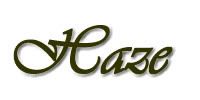 Technorati Profile