April 8th (Wednesday)
- Today I went out for a bit just to buy few things for my balikbayan box. It is very full already so I re-organised few things up to have space for the rest of the stuff. I even decided to send this D&G men fragrance for my brother. Got few perfumes for the girls as well. It's going to be another exciting packages for my family back in pinas.
April 7th (Tuesday)
- We just stayed at home Kath is still on her school holiday and hopefully we can do something fun before she go back school. It's a day well spent at home with delicious meals and came the night with our tasty pudding (Banana Split)....can't go wrong with it.
April 6th '09 (Monday)
- Not much going on here in our end. I went off to work and came back having dinner with my kids and husband. Kath decided to wear her crown while eating her dinner. It's been a while since she got hold of it.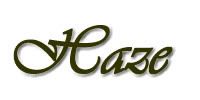 Technorati Profile