It's mother's day yesterday and this is where we spent it (Wakehurst Place). Its a beautiful place with truly wonderful gardens and lakes. But for some reasons, I been there twice and yet I didn't able to stroll the entire place. By our next visit I will make sure to go stroll first to the spots where I haven't been to. It's a huge place with massive gardens. There are many different kinds and beautiful flowers there and that certainly something to attracts visitors who are nature lovers. Now, that we paid to become a National trust members, we can go back there as many times as we like.
Here's our mother's day pictorial.....taken at Wakehurst place....It was such a great day for us all.
And of course, a Mother's day without present won't be a perfect celebration, lol. [Kidding] This is just a little something from hubby on Mother's day. A new toy for my special hobby. I been wanting an IS lens for quite sometimes and this is the day. Many thanks to the hubby/labs.....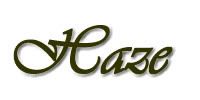 Technorati Profile