This is my first studio portrait I've done since we move house. I have few studio accessories (pretty basic) that I need to get a better studio portrait however, I badly a good Studio lightning as well as umbrella. But I am slowly getting there and who knows by next few months I will complete my stuff. Anyway, I am kinda satisfies of this shot because it comes out really well. I only used a lamp as and flash gun. No other model of course but me and my little guapita.
By the way, it's alreadu quarter to 11 pm here and should be my bedtime but I can hang on for a bit just to check out details of this
top usa internet casinos
. It got me excited, lol.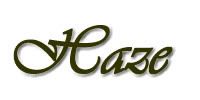 Technorati Profile