I have been looking for another lens to be added to my collection since 6 months ago. I have reading reviews, forums and other photographers comments and etc. I am torn whether I go splurge of go budget one. These two lens are on my list and they are inexpensive lenses and all around one.
This is the Canon EF 28-135mm 1:3.5 - 5.6 IS USM lens which a little bit expensive compare to EF 24-85mm one and has IS featured in it. I can get one for over a £100 whereas the EF 28-135mm is 250 at least is the cheapest I can get. Hay, decision, decision, decision. I am confused and I still undecided at the moment. I have to since my birthday is very soon enough. It's either a treat for myself or hubby will buy it for me as a b-day gift. I still wanted to buy a flashgun but that can wait a bit later, I guess.
This is the EF 24-85mm wide angle telephoto lens....and if I'm will be sensible and wanted to save money, I should go for this. Nah, I let you guys know and I sure know in my birthday.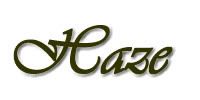 Technorati Profile