Holidays are over and so is my birthday. Finally, I can relax and chill. Ooh, actually I can't because my son is going to celebrate his 3rd birthday soon. But, we are not planning for a big party anyway. I think we will just be inviting the relatives and few friends.
Anyway, during my birthday I thought I would never get anything because hubby already splashed out once at Christmas by giving me this
new notebook
. So, I have it in my mind that it a was joint present. Honestly, I never expect anything to open on my birthday but somehow hubby managed to surprised me again. I was so wide-eyed when I opened
a big box
in the morning of my birthday. And later on, he asked my permission if he could go out for 20 minutes and I asked him why? All he said was, you will see when I get back. So, when he camed back he sang a happy birthday again and handed me a little plastic bag and when I looked at it, it was a flashgun (EOS Speedlite). I was speechless! It was so kind and generous of him really. I did have a wonderful time. Here's a couple of pic and you can
click here
for more pics.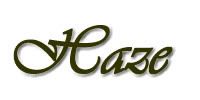 Technorati Profile