Our Christmas was wonderfully spent with family and relatives. We all had a great time and of course when it comes to gifts each of us gave some ACE presents. We spent our Christmas day with my Mother in-law and Boxing Day with my Father in-law. We truly had an amazing time especially the kids. They sure are being spoilt by both sides of the family. My in-laws are just the best in the world and I could not asked for more.
This is what I've got from my dearest husband, a new
Sony VAIO High Definition Notebook
and yes he always spoiled me every Christmas.
And this is one of the things hubby got from me. A Mulberry Black leather Wallet and to see the rest of his presents from me then
head to this other blog of mine
and read on.
Kath also got his Nientedo DS and her other gifts from the rest of the families can be read on
here
. My son got his remote control robotic Dinosaurs and plus other many things from families. Everyone had truly an amazing time during Christmas. Thanks goodness!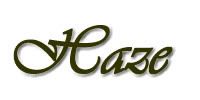 Technorati Profile