for I have a husband who never failed to suprised me and never will say "NO" to whatever I wish to have for as long as he can afford. I hate to say it but I am a little spoilt by him. I think he just want me to have the best in life. I also dont demand to anything he couldn't afford. After all, we had children to provide in the first place. They are our priority especially their education. But I am just truly blessed to have a husband who loves me so deeply. I am fairly simple wifey of course and I don't spend too much nor use any credit cards. I also don't hide anything from my husband. When I go shopping, he always knew it and I always show him proudly to whatever new stuff I purchased. Hiding is just the same as stealing and using the husband's credit card without their permission just to get whatever you wish is not good. I don't aprroved of it as it a disrespectful to your behalf. Hubby and I never hide things nor secrets from each other. We knew our financial situation and we discuss things everyday. I am proud to say that I have my most amazing man in the world who are a great provider, a great friend, a great confidant, a great father and a great partner. I couldn't ask for more!
Today, after my work we went shopping and I told him I found a black trench coat that I have been wanting for long. And he bought it straight away without hesitation. I was gonna pay it myself as I have my own money but he insisted and said just a thank gift fo being a good wife and mother. How touching plus with a flower! He never change at all, he is still the same guy I have met 7 years ago. And I hope he'll always remain loving, kind and faithful.
Anyway, here's my newly purchased trench mac coat......will wear it tomorrow to attend a friend's baby christening.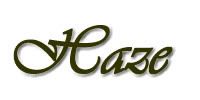 Technorati Profile