Hi and hello to all! Have a good frosty and icy morning! Today, I had to wake up really early to be on time for my daughter's school because hubby wasn't around to drop her.
Anyway, here's how everyone in my family doing...
~~~Daddy~~~
Pretty much busy of his job, driving down to Heaththrow airport everyday. Yes, not very economical petrol wise. Hoping he'll be relocate to Gatwick Airport earlier next year. The positive side is, he'll be taking at least 2 weeks off this month so, it'll be more fun time with the family again.
~~~Mummy~~~
Me, I am doing pretty well too. Got loads of plan for the holiday to come as well as got loads of photos that need to be downloaded and uploaded to my flickr but haven't got a chance yet. Busy baking and cooking for my sweetiepies everyday. Oh yeah, I'm very busy being a mummy and keeping things right. Still taking some serious responsibilities here (aside from being a wife and mother) and back in Phils, if you know what I'm talking about. Happy of what I've achieved from the past and excited for the Christmas to come as well as new year then my birthday. Getting older but happier!
~~~Kath (Babygirl)~~~
She is definitely doing well at school. Missed few days due to some season illnesses but luckily she recovered very quickly than the rest of us. Was making Mummy proud and hopefully Daddy (if he see's the Christmas play later that I've recorded this morning) of what she did this morning at her School Christmas Nativity play. She did so well and make mummy tear-eyed. She may not have lots of parts as she was only a villager (a good old friend of Mary & Joseph and wishes for a safe journey before they left to Bethlehem. I'd thought introducing the Family play was great part. She surely memorised and delivered the paragraphs so well. Well done babygirl!
~~~Christian (Babyboy)~~~
Ooh, my youngest did so well on his potty trained so far especially today. After we got home from school, he went directly to his potty. And ooh, he was very well-behaved in the cresche this morning according to the people who looked after the kids while the parents went to see the Nativity play. My boy is also growing and chatting, wittering even more now.
So, this is our updates so far. About the Christmas, we only did our tree up but not doing so well with the presents yet hopefully we could go shopping this Saturday after my work and could wrap them up in the night time before proceeding to watch a family movie. I sure got very active helpers here. Season greetings are still not sent too. I'm really hoping to do it all this weekend.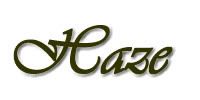 Technorati Profile