As I've said before we are not that organised when it comes to buying presents earlier. Year and after year we always joining the Christmas rush and that always irritates me.
Btw, we usually celebrate Christmas with family here in UK but this year only celebrates it with Mother and Grandad together with Auntie Amanda and Joanna. We always have Roast Turkey for Lunch or Dinner then a cold Turkey on Boxing day (basically, left over from Christmas). My husband's family are very close to each other (not dissimilar to my family back in Pinas) because they celebrate Christmas together and that is big Family event every year. It is nice thing to have especially with kids to be able tp swap presents with cousins, Aunties, Grandparents, play games and chit-chatting all day too.
Anyway, buying presents for everybody can be a bit tricky especially when they already have pretty much everything. Hubby and I always give something nice to our family every Christmas. So, hoping we might come up with something different this year although find it difficult what to get for everyone and that is one single reason why we are still unfinished with this particular business. Anyway, Hubby is gonna shoot out early tomorrow because he wants to go on his own to buy our presents too. I mean for me and for the kids. He always surprised us every year and I'm loving it. I, on the other hand also want to go shopping tomorrow for hubby's other present and hopefully I can then decide which one could be his main present. I am just glad we've done shopping yesterday and now just waiting for Christmas day for
Family Portrait
.
Btw, I shared photos in my other
other blog
during our
weekend trip to Amberly
.....Enjoy and Happy Christmas to 'ya all!
Anyway, here are the first few presents we bought earlier on......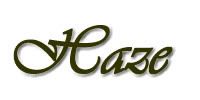 Technorati Profile