Defintely time flies! My eldest is officially
7 yrs old today
! She been bugging us last night if she could open one of her present that was given in advance by some friends but we told her "NO" because she should wait in the morning. So, this morning she was jumping with joy. I went to her bedroom and sang her happy birthday with my son. She was so happy and her face was more than enough evidence. She is just excited that finally after the long wait she is once again celebrating her birthday. She is like that, she always count the days till her birthday. Anyway, she had open our cards this morning as well as some present especially from Auntie Joanna. She have more to open the whole weekend that for sure. She'll have her party with family this Saturday and with her friends on Sunday.
Anyway, we are going to take her shopping right after school. Still not bought her present because she wasn't really asking for anything. So, we just have to think what could be the best present for her this year. Alright, father and daughter is now back from school so, I have to say goodbye for now and see you later.
One more thing, just a simple "CHEERS" to OBAMA, the new American President! Well done! Hubby thought he would definitely win and so he did!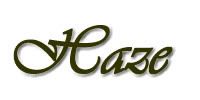 Technorati Profile