Fancy of winning some handmade scarves? What about new blog layout, blog header or even gain more entrecard points? Do you know that if you join this blog contest that is proudly hosted by
Darlene aka UTAH Mummy
you could have huge chances of winning all those great stuff lmention above? It's widely open to everyone who wanted to join this fun. So, com'on and blog away! Who knows, you could be the lucky winner! Very easy to win just simply copy and paste the code then you could earn one entry, the more blogs you have the more entries. So, what are you waiting?
FIRST PRIZE
1. Checkered Pink and Blue Blanket size 73 x 73 inches (click
HERE
for the picture)
2. 3 column blog layout designed by
My Web Blog Designs"
3. 3000 EC credits courtesy by
Twerlermz Blog
4. 2500 EC credits courtesy by
Techicardia
5. 2000 EC credits courtesy by
Fil-Am Gallery
6. 2000 EC credits courtesy by
Wonderful Things In Life
7. 2000 EC credits plus 1 month ad courtesy by
Pink Hues
8. 1500 EC credits courtesy by
Twinkletoe Writing Space
9. 1500 EC credits courtesy by
Fit 4 All
SECOND PRIZE
1. Furry Orange Scarf for winter (click
HERE
for the picture)
2. 2 column blog layout designed by
The Designer's Chic
3. 1000 EC credits plus 1 month ad courtesy by
The Positive Side
4. 1000 EC credits plus 1 month ad courtesy by
Random Chronicles
5. 1000 EC credits courtesy by
The Joy Of Life Forever
6. 1000 EC credits courtesy by
Pinay Endeavor
7. 1000 EC credits courtesy by
My Life My World
8. 1000 EC credits courtesy by
Lourdes Mia
9. 1000 EC credits courtesy by
Pinay Mommy Online
THIRD PRIZE
1. Furry Pink Scarf for winter (click
HERE
for the picture)
2. 1000 EC Credits courtesy by
Mommy Earns Money Online
3. 500 EC Credits courtesy by
Ask Ms. Recipe
4. 500 EC Credits plus 1 month ad courtesy by
Chronic Chic Talk
5. 500 EC Credits courtesy by
Embrace Simplicity
6. 500 EC credits courtesy by
Wiehanne Contest
7. 500 EC credits courtesy by
Sweet Paradise
8. 500 EC credits courtesy by
My Life's Adventure
9. Blog header courtesy by
My Design Work Bench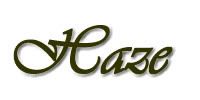 Technorati Profile