I have been taking advantage of my spare time lately and scrapped as many as I could before my mojo will run out again. I also splurged out a bit from my favourite designers to add to my scrapping kits collection. These are total eye candy kits. You can get it from Shabby pickles store now. Got few from Jofia and Kasia too.
So, here's a couple of layout to share and I actually made quite a few and you can
click and view it here
......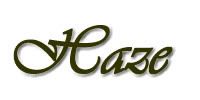 Technorati Profile