I am overwhelmed after receiving this super blogger awards from a great online friend
gwapsy IVY
...It's quite flattering all the good things he write about me on her blog. Thanks you very much gwaps for passing this super duper lovely award to me.
Now, passing this beautiful award to the following bloggers.......in no particular order.
1)
Francine
- she is humble, workaholic, great wife and has multiple blogs and yet managed her time well.
2)
JennyL
- This woman is unbelievable after owning several blogs, she has yet a new one added to it all. What more is, she is such a good photographer, great digital scrapper and overall very active in all the tags and meme's.
3)
Mahal Kaau
= Love her hair, love her fashion and style, love her blog and when she make entries, its not just an ordinary writing but she put all her heart to it. Also, she always includes loads of photos.
Okay, grab it guys or you'll be shot gun! [LAUGH]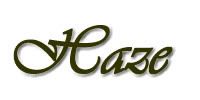 Technorati Profile