Last weekend we went to a ball. The super POSH party I have attended so far. It was held at Marriot Hotel in Heathrow London. Hubby already inform me few weeks before but I was not too keen on going for I know it'll be all high profile people will attend. And to know that I actually don't know anyone and that's a terrible thing. Hubby tries to convinced me for the whole week that I should come and it will be all fine. All the airlines big bosses will be around and business owners or business shareholders. I could not dare talking and meeting them, I got no nerves.
To make me come, hubby bribe me with a pair of new shoes. He is such a naughty man. He knows my great weakness, hahahaha. Before he came home last Thursday he rang me up and said that he had a surprise for me which I would love to have. Since, he work on the Heathrow Airport he could just go shopping in her break time as there are loads of shops around. When he arrived home, he handed a big shopping bag and I was so keen to get my hands onto it and see what exactly his surprise for me. And it was a Shoes. Not just a an ordinary shoes but a Kurt Geiger shoes. Oh my, oh my! he said I deserved to be spoiled sometimes, lol. Yay! Gipa-anad gyud, tagbaw tawhana bah.
Anyway, these are the dresses we bought for the ball and I actually wore the black & white one. Every time, we're going to party, hubby always buy me new dresses. To make sure I have choices. How sweet! Meet the big people and actually they told me I look wonderful. So, that made hubby proud. They (women especially) said, that hubby is such a good man.
which one you like better?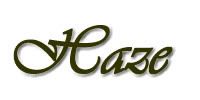 Technorati Profile