Anyone might say why on earth I got new camera again? Yes, I still have my DLSR (Canon 400D) but I wanted a smaller one that I could use sometimes if ever I am not in the mood of carrying my DLSR and lenses. I had a sony cybershot w70 and in fact I've got two of it but both are not working. I mean the other one is fine on taking photos during day time since the flash got broken after being run down by a car. I carelessly dropped it about few months ago and unfortunately it got smashed after a a car run it over thoroughly. Hubby tried on fixing it by buying another broken one through ebay and swapped the flash to make it work but it actually got worst, lol.
My sony w70 - flash not working
I didn't make a fuss because he just bought me DLSR last Christmas. But just on thursday he came home late but had a surprised with me. I was utterly surprised and overjoyed. He bought me this Canon IXUS that has 8.0 megapixels and has a larger LCD screen and much nicer than my Sony W70, quality wise. I was speechless and of course so thankful. He should be the one who'll get a suprised gift as he is the one who works hard for the family. He even stayed up late most of the night but still he thinks of me and the kids all the time. He is indeed a family man and a great husband in the world. So lucky to have him as my lifetime partner, bestfriend, father of my kids and so on.
This is the LCD screen looks like, larger than my previous one.
front view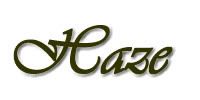 Technorati Profile