Who doesn't? It has been and always my most hated thing. But the fact is, we can't be all aware of it. Before we knew, our computer already got corrupted by viruses. That is why it is very important to always keep updated with the newest and fastest version of PC software protections. Like few weeks ago my PC was playing up with this non-stop pop-up. It's really getting my nerve. I don't even have any idea where I picked it up - it just happen. Actually, we are using different anti-virus (in which none of it works). I often get computer viruses and it makes my PC loading so slow as snails. It's terrible thing to have especially when you need to upload important documents or photos. Right now, we still get pop-ups so I blocked them straight away. However, it would have been much easier for me if I could have an anti-virus protection that will automatically do the job. I was wondering where we could get one that really works.
At the moment we have two PC protection which none of it works. Perhaps, it's cheap and the other one come for free. I think its about time to investigate a better and proper
Computer Virus Protection Software
. We just have to forget how much it will cost us. All we care for now is a better and faster computer. No pop-ups anymore. Too glad, I found a company that sell some PC virus protection software. Cyberdefender.com is the one! I heard its way better compare to others. So, now I need to get one know and maybe this time I won't be sitting my computer all day just to upload one image.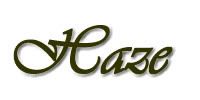 Technorati Profile