Our only summer break this year but we had so much fun. We had a great time and for5 days out of town we decided we quite like it. Having a break from computers and blogging is really not a bad thing at all. Spending quality time with family is such a great happiness.
If last year we hit beaches at Southwest this year we are up for animal adventures and historical places too. But first let me tell you about our Longleat trip. We went to Longleat the 28 of September 2008 and spend like almost all day in the place. It has so much thing to do up there and we didn't even finish it all. All we did is Safari park and Secret Gardens. We fancy for the Safari boat next time. The best thing was I've seen animals for the very first time such as Giraffe, Rhino's and Zebra's (except the camel). Anyway, I was really hoping I might see Elephant's but unfortunately they haven't got one. I have to somewhere else to be able to see one. Anyway, the kids had so much blast too and never wanted to go back to the B&B's that we stayed. [LAUGH]
Here are some photos and for more pics
please click here
....Enjoy!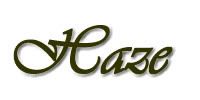 Technorati Profile