My gosh, if you were to ask me about all the things I would like to do, it would be and endless conversation. Therefore I'll just have to write a few here as an update for now and will list some more later.
1)Sort out my little sissy's paper for coming over here as a visitor.
2)Send some re-enforcement for my other sissy's college fees.
3)Sort out my balikbayan box before the end of this month - meaning I need to go shopping more often to fill my box quickly.
4)I really need to send my citizenship application so I could be freely go anywhere without getting for visas.
5)Need to iron the pile of laundry sitting in my son's bedroom. It's getting crowded there.
6)Book our holiday for EURO Disney this coming October.
7)Go and see my friend in Manchester as soon as possible.
8)Need to have a chat with my Boss for swapping holidays.
9)Need to print some family photos for families.
10)Got to list the things I need for my eldest coming b-day party.
And there are other more things I have to do sooner or later....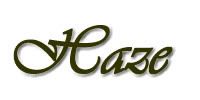 Technorati Profile