Is this very intriguing entry? May you scroll down to read more...........
Is it obvious that I do love myself too much? I love taking sexy photos. Is not because I am married and have kids I should stop enjoying the things I love to do. I am not looking another man nor showing off these photos to other men. I don't flirt with other man either and that I am happy to say that my heart is already belong to one man and that is no other than my beloved "BANA" and forever will be.
So, to the envious woman in my Yahoo Messenger who is clearly insecure of me, I tell you one thing, "Get the hell out and make a life of your own! Mind your own business, will you? I know how much you envy me and that you copy me all the time. Oooh well, copying is a form of flattery. But the bad thing is, you have a "Big Mouth". You can never copy me quitely.
Hilas kaau manulti, gapa-ibog ba daw ko. Labon cya karon grabe pud diay maka posing ug pakita-kita sa pusod...pakigol ug uban pa. So, don't tell me ikaw pud nagpa ibog sa lain nga laki? Kung ikaw pay pasultihon, you have only eyes for your husband. So, should I consider it too, na your looking for another prospect? Or you are just "Inggitira"?
For you to know, sa una pako mahilig ug picture2x....flaunting my sexy body at the very young age of 18. I don't judge people who take sexy photos as it is only a form of art. So, ikaw...angkon nalang na suya-on jud ka ug hambugira pa jud. Mangutang nalang gani aron mapalit kung unsa ang naa sa uban.
Diyos ko! Nagpasanto-santo pa diay to santong kabayo, lol. Labaw pang karigkigan, iyara di manakod, kina-iyang wa dinhi, wa didto. Hilasan lang akong puti nga kigol.
Ug dinhi nalang kutob, baw.
Sidenote:
I know, kitang tanan dunay kasuya or pag admire sa buhat sa uban, walay ni usa na dili masuya. We are only human but at least naa sa lugar pud, you know what I mean?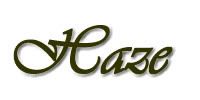 Technorati Profile