We finally met the newborn baby Jacob and the new addition to the Cucharo family. I finally held him in my arms and he was so cuddly. I was so tempted to squeeze his cute little hands and feet. The smell of a baby is what I missed the most. I can't wait to have another one pretty soon. Don't you just love babies or newborn?
Here I am giving little Jacob a hug and I was cuddling him the whole time we were there.
The boys with Jacob's Dad, Nathan (Jacob's elder brother), my husband and my son.
With the beautiful ladies except little Jacob.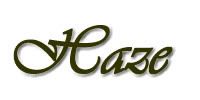 Technorati Profile