A tag by a wonderful Mummy
Yenny Girl
...thanks guapa!
Vanniedosa herself tag me! Thanks.
Players:
Ozzy's Mom
|
Me,Myself + 2
|
Kidd Designs
|
Fun.Fierce.Fabulous
| |
Me and Mine
|
Little Peanut
|
Pea in a Pod
|
Creative in Me
|
Notable Bistro
|
Sugarmagnolias
|
Around the World
|
Simple World of Haze
|
My Endless Thoughts
|
Discover Fashion
|
Kk's Caboodle
|
A Photogenic Fella
| YOUR BLOGS
1.
When was your first kiss and where?
..::.. I was 15 yrs old (young and innocent pah, lol).
2.
When was your first real relationship and how long did it last?
..::..When I was 18 yrs old and beyond and only lasted for couple years then we break-up.
3.
What age were you allowed to date?
..::.. Old as I can be, but that doesn't work at all because I got pregnant and married so young but I have no regret at all. Life is about having fun and adventure...(explore and discover)....[LOL].
4.
What's the craziest thing you did (for love) when you were a teenager?
..::.. I would do anything for love.....but I won't do that...(sound familiar?)...it's a song lyrics, hehehe.
5.
How long was your longest relationship and what's the secret?
..::.. Now with my husband....were being together now for 6 yrs at least. The secret is.....Love, Faith and Trust...!
6.
How long did you date before you decided to settle down?
..::.. We met and dated for almost 9 months then proposed and got married on 8th of June 2003. Now been married for over 5 years and still counting!
7.
How did you know he was the ONE?
..::.. Soon after we met.......
8.
Now, at what age will you allow your kids(s) to date?
..::.. To be honest, I wanted my kids to start dating at the age of 25 and maybe get married when their 30's, hehehe. I just wanted them to enjoy life before settling because one they're married with kids they'll never be able to go travel alone without tagging along the children. But, it is really up to them, I don't want to be a control freak or dominated mother. It'll be hard but in the end they will have a mind of their own.
9.
When it comes to your kids dating, will you be a cool parent or a strict parent?
..::.. It depends..::..
10.
What piece of advice can you give to your child when they start dating?
..::.. Be smart enough (especially when decision making comes) and don't give it all, if they know what I mean because, in the end, it'll be them who'll get hurt and as a mother I don't want it to happen. ..::..
Im tagging Emjie, Bb_Anne, Emskie, Ivy, Ritchiela, Joydob, Beth, Lizzie, Norma, Anna and Joy Lutrull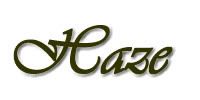 Technorati Profile