Everywhere I go I see
motorhomes
around and it is getting more and more popular to people who are into traveling. It gives them the options of places they can go at any day or anytime.
For me, renting and RV or motorhomes is really handy especially when there is children involve with the travel. It is so good for a family or group of friends. I fancy to rent one this summer because we will be going around the Devon county and to travel there from our place is quite a long hours and I know my kids will be relentless without stopping over. Hubby last year was suggesting it to me but I wasn't sure about it yet only now that our son is getting too handful and seating 4 hours if not 5 on the car makes him fuss and fidgets - it sure annoying and constant noise will be expected. It will ruin the whole trip and that is what we are trying to avoid whereas in motorhomes they can sit and relax and we can stop anywhere and rest.
Motorhomes is a great thing to own or to have because it is all-in-one purpose - it can be transport, accommodation with kitchen and the comforts of your own home. You can carry many things too. Not only you can travel domestic you can even travel around the world with it. No wonder so many people prefer to buy motorhomes than owning a house. For they can just go anywhere they like whenever they can. No limits and no boundary with less cost. It is a complete safe vehicle technology that passed rigorous testing before putting it trough the market for selling point reason. So, if you thought of buying an RV then head to www.travelworldrv.co.uk for they sell the finest travelworld RV. Feel free to visit them and have a look and for further details you may just contact them through their website.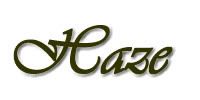 Technorati Profile