Since I have children I'd drastically gain so much weight but then lose it easily whenever I'm determined and work for it. I don't go for a complete diet like skipping meals or taking
diet pills
and whatsoever I just do it normally and stay active everyday. Every after winter I noticed that I always put few kilos because of the cold days that makes me a lazy bum and nothing to do but eat and sit all day. Whereas summer days I can play with the kids, run around with them, go swimming, walking or simply cycling. My meal and menu?
Breakfast: Oatmeal, boiled egg and orange juice.
Snacks: A bowl of mixed fruit.
Lunch: Anything as long as it does not exist 1000 calories, lol.
Snacks: A piece of cake and a cup of tea.
Dinner: Any seafood salad or chicken salad with fresh banana milkshake.
Snacks: mixed fruit.
Thats about it then I do dancing every morning for at least one hour or if I am feeling energetic I do sit-up (25 points) and done. The result is, I am feeling so happy and healthy. And having 2 kids already, I never feel this great!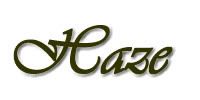 Technorati Profile