Last thursday (July 10, 2008) me and hubby went to attend the Henley Festival 2008. When hubby first approach me I didn't say yes straight away for I was a little hesitant because I know the people will attend will be all business owner and rich. WOW! I was in doubt whether if I fit on that kind of party that is why I refused hubby at first until he persuaded me and begged to go. I was not all excited about going. It was his company and the big boss who offer the ticket for us both just to enjoy the night together because of their guilt that they're taking most of hubby's time. He is rather busy lately. Anyway, I was able to see a concert for the very first time of a massive group called "The Gypsy King".
Anyhow, I was super shocked of the entrance fee.
Imagine a £550 per person
? Just for the entrance to festival and you have to buy your own dinner and pay the same amount as entrance to the concert. Hubby and I had to pay our own food since we arrived at 7pm there. If it wasn't because of hubby's boss who invited us, di gyud ko maka tunob sa yuta sa mga DATO. Most of the people out there was on their own limo with private driver and guards and even hired a boat just to have their dinner, how sossy kaya! Kami pa tabi2x lang uy...da gimahalan gyud ko sa £100 pounds per head sa pagka-on gani how much more hire ug yatch just for the meal? Sobra na to! Abuso na gyud sa kwarta and mga richness. Plus, the parking fee was also expensive too. But its good for hubby because he can claim his expenses back from his company according to his boss. Anyway, so much for that! Its now time to share some photos....and
more photos here too
...Enjoy!
It was a party that everyone was told to wear smart dress. Gentlemen was invited to wear dinner suit as what the hubby wore that night was the perfect example.
After buying few outfits I end up wearing this one for I want to feel comfortable and smart. (
Pa as if gud, ciempre nakikisama na rin sa mga richness, kamo
.) Until later in the night I felt really cold and was shaking so, hubby handed his blazer to me so I wore it even if I look stupid. It's better not to be cold, you know. (
Mamaya magkasakit pa at matsugi, hay naku mahirap na, hahaha
.) Anyway, that shoe in my back is only
£8000
lang naman. Hay, just a piece of art, mura lang noh?
The Iron man behind me is only £30,000. As barato lang gyud kaau na para sa mga adunahan didto nga ni attend sa party. Ako siga2x gyud akong mga mata ug perteng kinto-kinto aron di maka garas hahahaha.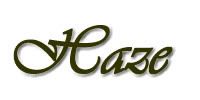 Technorati Profile