My mum was asking me to buy her some glasses because her old one is nowhere to be found meaning it's lost, again! She really likes it when it is bought from here because she said she can read better and see clearer compare to the one that she just bought there locally. So, I was thinking to buy her a fashionable glasses from Zenni. I just couldn't keep my eye away at these
Incredible Stylish New Frames From Zenni
. After reading hearing that
Zenni Optical was on FOX news!
Ohh, they are not only a world wide web famous. For me
Zenni Optical $ 8 Rx Eyeglasses
are just incredible and sure it is far more better to buy. For my mum, anything I would buy just to make her happy. I can't thank her enough for raising me well.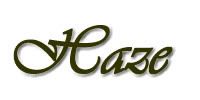 Technorati Profile