Our plan keep changing this year because of our big move this month. We didn't expect that it take us years to finally choose the right house for us. Our trip to Philippines has been cancel we can't do it until earlier next year. So, that means that our trip to America will move to next Christmas 2009 with family. This summer we are only thinking to take a trip down to one of the European country since it is the most convenient and easy places to travel. We have not yet decided to which country but for sure we would use
easy to book
for our hotel accommodation. I think
Rome
can wait a little bit later.
As of now the family has been discussing about our Christmas plan that will be held in Mexico next year. Hubby thought that it would be sensible to spend 2 nights in New York while we do Orlando Disney World. So, hubby thought of an early bookings in one of the best
New York Hotels
for a family treat. Besides, this summer we are keen to go in either Barcelona or Prague. I guess we will have to check cheap
Barcelona Hotels
as well as
hotels in Prague
and see how it goes. It would surely be both a great place to visit this summer. We will because we might change our plan again. This is just an indefinite plan as of the moment but will be the alternative.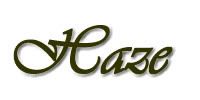 Technorati Profile