If I didn't get married so young I would have finish my studies but as I said before I never regret for I swap my studies with an amazing husband and kids. However, it is not yet late to educate myself further and perhaps take sometime to study and build up my confidence again. I am thinking to pursue my dream of getting a degree or anything like it. I am torn whether to study for fashion or photography that is both my passion that I recently develop into. I have been checking online college or online education and I came up to this
Nouveau Riche University
that offers a great future for everyone who dream big.
The
Nouveau Riche University
is actually a real state university that offers and enable students to pick courses within various curriculum paths. So, if you wanted to study about real estate investment then
Nouveau Riche University
is the best you can find. So, I am calling all people who are about to pursue their knowledge about real estate business. The Nouveau Riche University offers a wide range of real estate education opportunity for everyone around the world. They are willing and able to help you through put your education into action. So, don't miss out this great offer and start achieving your dreams.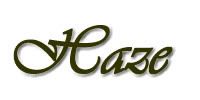 Technorati Profile