Yes, I am a busy bee here but still I enjoyed it everyday especially that I got to spent time more with my kids and husband these days. We are having fun here at our new home especially the kids with their new playground and playroom. I must say, that moving into a lil bigger house is all worth it although it cost us fortune. We love our new garden back and front. Kath love her new bedroom with a big television to share with the lil brother.
Hubby got his new LCD 1080 100 hrts but only 46 inches plus blue ray player with extended warranty and installation. I got my gardening tools, flowers and vegetable to grow in my little garden. Got some new furnitures too as well as some new kitchen stuff like water jug filter, pans, tumblers and a lot more. It is an exciting year for us and we got to enjoy the sun in our own garden.
We plan a holiday in next couple weeks but just domestic somewhere in North part of England. Basta, I am busy that I even forgot the internet world for a while and here now I finally got chance to update my blog and found out that some of my task online are expired. Ohh well, I can't do anything about it anyhow I enjoyed my little computer break away and I should do it more often too.
Got more pictures to share but since hubby's computer is not all set I have to wait for now because all my files are all saved in it. Will share it next time. Have a great day all!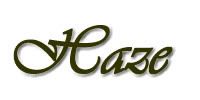 Technorati Profile