I am happy that once again it's my payday. I can see the cash flow in my bank after all the weeks of hard work. I love my job and I enjoyed it. People may look at where I work as an ultimate job you can get but at least I get out and did it. I work only as a part time like 3 days a week and 5 hours every shift so not that much hour and yet I earn more than my blogging. Aside from gaining cash, I also gain friends at work. I met some really good bunch of people and I enjoyed chatting with them whenever we get chance to gather along. I met people in my work of any ages and any gender. There are even much older than me and much younger than me but they treated me like no difference to them. I am so happy and that what matters. Because, in finding a job is not about how much you get paid but it is how much you enjoy. So, I may only work in a retail as a customer service but I tell yah I am so happy about my job. At least I got a chance to meet new friends and mixed with other people and a chance to get out the house and be myself, lol. But not that I don't aim higher I rather wait for the right time no matter how long takes. Hence; "
patience is a virtue
" that is my motto. Good things will come to those who waits.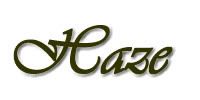 Technorati Profile