Our Father's Day celebration was great. We started the day by opening cards and then gifts to hubby. Hubby had 4 cards in all because the kids had gave him one each and 2 from myself. I had a humour one that says,
to a husband that lives in a free country where he can do anything what his wife tells him
. [LAUGH]
Anyway, I had gone for four hours on that day to work and came home around 4pm just in time for tea. While I was at work the hubby and kids went to my father in-law's place to joined a lunch and tea with him. Then after my work, we had a couple of hours relaxing and snacking at home before heading out to eat. We went to the finest Chinese restaurant in the town and had a lovely dinner for four.
Hubby said there is no much point to celebrate father's day without the kids. Since it is about fatherhood and Daddy's day we had to take the kids with us to the restaurant. There were family who like us but none of their children as young as ours. It was a little embarrassing since we could not control the loud noised that our son makes. People were trying to have a special romantic dinner, in a quite and peaceful restaurant (they thought) until we come in and ruined their wonderful meal.
Anyway, I think the staff enjoyed playing and talking to our kids. Hubby had a great time and after all, it was his day. Although he insisted to pay the bill, hehehe. At the end the staff came to talk to us and commented to hubby that he has a very beautiful young wife and lovely children. Hubby was flattered and replied, of course for I am only as young as 22 yrs old. [LAUGH]
Btw, we will share the pics next time......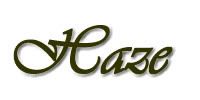 Technorati Profile