This coming weekend is going to be a very busy days for us. The Saturday, we are torn between two events, first is the
Biggin Hill's International Air Show
and the second one is the
Morden Barrio Fiesta
. Hubby is letting me decide to wherever I prefer to go. All these years I have been wanting to go and witness the World Air Craft Show and now that the time has come, it desperately conflict my time schedule. What a bummer!
But, I have reasons behind why I had to go the Barrio Fiesta not only for the tasty foods but also to meet up with some old mates. I know that both are yearly events so, there is nothing much to worry if I miss out one of it. However, the most exciting part of Biggin Hill is that, the
world's expensive helicopter
is going to be displayed and damn it, I would have to miss it. How it would be so great to see it and the rest of the world war 11 warplanes such as
Spitfire
,
Red Arrows
and more... Wouldn't it be just awesome? Another reason to go to Barrio fiesta is I had an agreement with Rolly already that we will meet up on Saturday. This is so darn hard decision to come, hehehe. Oh bother!
The original plan was, on the 7th we would go to Barrio Fiesta and on the 8th we will go to Biggin Hill but because there is a slight changes of my sister in-law's
40th birthday
that is happen to be the same date of our
5th
wedding anniversary
, therefore, we had no choice but to celebrate it with family. The
8th of June
- is the significant day of my life. So, thats the reason I had to dropped one of the events that I badly wish to see. Oh well, there is always a next time, only that this time I had to choose which event I would rather go. Nah, I am so annoyed here. Why it has to happen at the same time?
Anyway, before ending this post I would like to say how proud mother I am today for taking and witnessing the most exciting day of my son's life. His
first day in school
, he just joined playgroup today.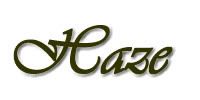 Technorati Profile