Last weekend me, hubby and the kids went out shopping. Hubby was feeling so generous and treat me and the kids again. Usually, every week he either take us out to have fun or go shopping, however; last weekend we have a bit of both. It was just a simple celebration for hubby got promoted of his job. He got his pay rise that he been wanting for a year now. His boss finally increased his salary up to 10% which is quite good. It is now 40% more to go then he'll reach to his target salary which is £100k. Is that too impossible? I hope not.......
We are finally fixed our date to move but I am not telling all about it here until we are already in our new place. This year has been so great and so far we are blessed with so much and for that we are so thankful.
Anyway, here are some of my new purchased.....one of hubby's treat. Last few weeks I did nothing but shopped and shopped with my kids and during weekends with hubby too. These good things is more than enough as our gift to our 5th wedding anniversary as well as hubby's 43rd birthday.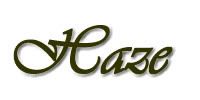 Technorati Profile