A tagged from no other than the only beautiful lady Francine, I am so happy that your passing this tag to me yads.....
Here's my take:
My Foundation: I don't really use foundation that much only on occasion. So, I have Loreal and Rimmel.
My Blush: I only used Teen's Fashion 21 and sometimes Avon, simple as that!
My Day Cream: Ponds, Nivea, Loreal, and N0.7
My Lipstick: Loreal, Khol and Contour, Maybelline, Rimmel
My Essential Beauty Product: Loreal, Maybelline and Rimmel Lip Gloss, eye liner from Khol and Contour and from Loreal. Lip moisturiser either from Blistex, vaseline or neutrogena.
My favorite Make-up product: Body Shop, Loreal, Rimmel and Maybelline
My Perfume: Chanel, Gucci, FCUK, Elizabeth Hardin and Jlo's fragrance.
My Nails: Simple clean and polish with either Maybelline, Rimmel, and Revlon.
My Feet: Same as me Nails....
My hands: I used either Dove hand moisturising Lotion or Nivea.
Three Products to bring on a deserted island: Pantene Shampoo and Condition and frangrance.
Women I admire for their beauty: Thalia, Jessica Alba, Jessica Simpson, Mandy Moore, Reese Wetherspoon, Angelina Jolie, Alexandra De Rossi, Kc Concepcion, and Charlize Theron
Women with the best Sense of Style: Sienna Miller, Kate Moss, Kate Middleton, and Jennifer Lopez
My ultimate dream: To be happy and healthy all the way.
My favorite fashion Publication: ELLEUK.COM
I am tagging, Pinay Lizzie, Ritchiella, Annie, Bless, Shabem, Emskie, Bb_Anne, Emjie, Nancy, Joydob and Ging2x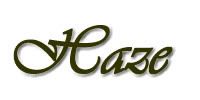 Technorati Profile