1. What is the most recent movie you've watched with someone?
~ Me, the kids and hubby watched the "
Golden Compass
" yesterday.
2. What is currently your favorite TV show?
~ The Apprectice, Doctor Who, American Idol, Dyesebel, Britain's Next Top Model, Top Gear and SOP!
3. What CD by a new artist that is worth a listen?
~ Alicia Keys Latest Album, Leona Lewis, and Chris Brown.
4. Have you bought a CD recently by an "old favorite" artist, is yes what?
~ Not really, lol.
5. Who is your current favorite female actor?
~ Gotta Love Eva Green, Jessica Alba, Angelina Jolie, Natalie Portman, Reese Wetherspoon, Mariane Rivera, Angel Locsin, KC Concepcion and Alexandra de Rossie.
6. Who is your current favorite male actor?
~ Ben Affleck, Daniel Craig, Viggo Mortessen, Ralph Fiennes, Antonio Banderas, Russel Crowe, Dingdong Dantes and Jaxe Roxas.
7. Do you pay attention to "actors born on your birthday"?
~ Yupp, Katrina Halili and Michael Stipe.
8. Who is your favorite artist left on American Idol?
~ Syesha and David C!
9. Who will when win American Idol?
~ DAVID C, its obvious!
I am passing this tag to these lot: Francine, Bb_Anne, Genny, Annie, Ritchiela, Anne, Ivy, Janine, Malyn, Maureen, Juliana, Anna, Bless, Amy and Analyn!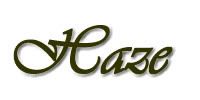 Technorati Profile