I had felt the love of digital photography just recently and had been inspired by many amazing bloggers of their awesome shots. I always enjoy flashing and its becoming one of my favourite hobby but of course shopping is still my number 1, lol. Having said that, I am now investigating and investing for the next lens that I am planning to buy this summer. So far, I have got 1 lens which is a telefoto and Macro type from 55mm-200mm. It has serve it purposed but of course I wanted to buy the IS lens because it would not need tripod no more. So, shopping is what I am thinking soon as I am financially free. So, tempting to buy one right now after looking at this awesome
Image Stabiliser lenses
. However, they are too pricey and right now I could not afford to buy one, not just yet for I am so skint after sending money to my family back home for my student's enrollment fees, they cost me fortune I tell yah.
Anyway, this is what I decided to get this June maybe a gift for meyself, lol. At the moment I am drooling to get one of this
advanced 3-stop Image Stabilizer (IS)
for it is the cheapest among others. But, even then,
£470
is still way to expensive for me to be able to afford it unless hubby prefer to pay for it, lol.
The advanced 3-stop Image Stabilizer (IS) technology of the EF 70-300mm f/4-5.6 IS USM lens makes it the ideal telephoto zoom when shooting in lowlight and at slow shutter speeds.
Features
Affordable and powerful
3-stop Image Stabilizer
UD lens element improves image quality
Super Spectra coatings suppress flare and ghosting
Circular aperture provides pleasing background blur
Fast, quiet auto-focus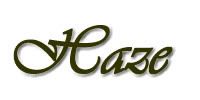 Technorati Profile