Today, is your Day and you have all the reason to be all happy and smiley because you've got all you want, a loving wife, adorable children, supportive parents, siblings and sisters and nice life. My only wish for you is to be more healthy! God is good for he has you sent to me. Your my life and my everything and to our kids you are the world best Daddy. We wish you a very happy birthday and have a wonderful celebration with us.
Happy birthday my dearest hubby!
I do and always will.....
Our Daughter's Post for her Daddy's Birthday
My Son's Post for his Daddy's Birthday
My Credits to the following designers:
Everything is from Gisela B. Designs (Purple Dream)
Wordarts from MMullens hawt momma of Sweet Shoppe Designs
Cardboard Edge from Linda GB....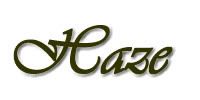 Technorati Profile